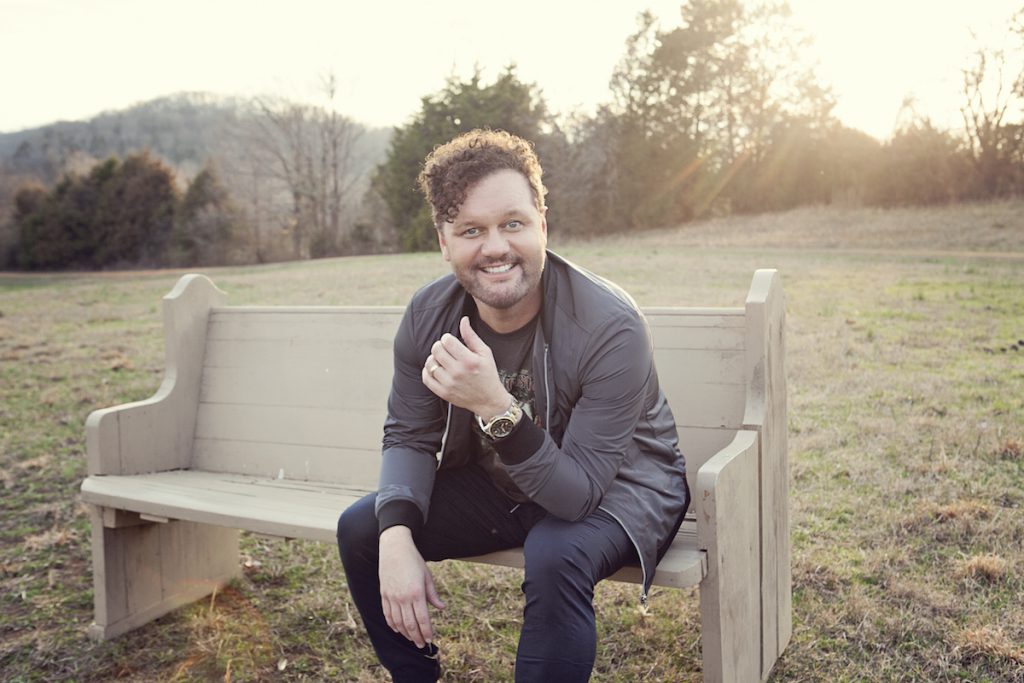 Today, I'm so excited to announce a new phase for me, my family and my career.  Over the past few years the demand on my time has increased to a level that we have chosen to make a change. As of April 1st, I will be departing from the Gaither Vocal Band to concentrate on my solo career and other exciting new ventures.
Throughout the past 20 years, it has literally been a dream-come-true to be a part of the Gaither Vocal Band. I remember the first time I was standing behind Bill in the group as he began, "There's a line that's been drawn though the ages…" I knew I'd finally made it. Now the journey that's been filled with deep-conversations-over-morning-coffee, not-always-appropriate-belly-laughs, sad tears, happy tears, and always-great music has led us to a fork in the road.
I've been in school for 20 years. It still shocks (and scares) Bill a little bit when I quote, word-for-word, something he said years ago. I've been soaking it all in. He is my teacher, mentor, friend, and a welcome critic. We are family. As things change and evolve over this transition, that will remain the same.
Lori and I are excited about the wonderful future that God has in store for all of us as we embark on this new chapter. In addition to touring my new project, Hymnal, we also have a live concert video recording in the works, a book based around the Hymnal project, our Barn Bash events, and I will be playing the lead in the new Broadway-style musical, Quanah. We are so grateful for the invaluable love and support of all our fans, friends and family!
Gaither Music will release my newest recording, Hymnal, on March 24th. They have been incredibly supportive of what I am doing and we both hope to continue an ongoing relationship for years to come. As a part of my 2017 tour, I'll be singing at upcoming Gaither big events, including Texas Homecoming Spectacular, Family Fest in the Smokies, the 2017 Alaskan Homecoming Cruise, and undoubtedly many other Gaither gatherings in the future when I am fortunate enough for our paths to cross.
Bill and I have been talking and planning a lot lately for this and he asked me to pass this along… "David is a rare talent and we are so grateful for his presence in the Gaither Vocal Band for all these years, and we will continue to include him on the program for our special weekend events as he is available."
Be sure and visit www.davidphelps.com for a complete listing of tour and special event dates and information on my latest releases.