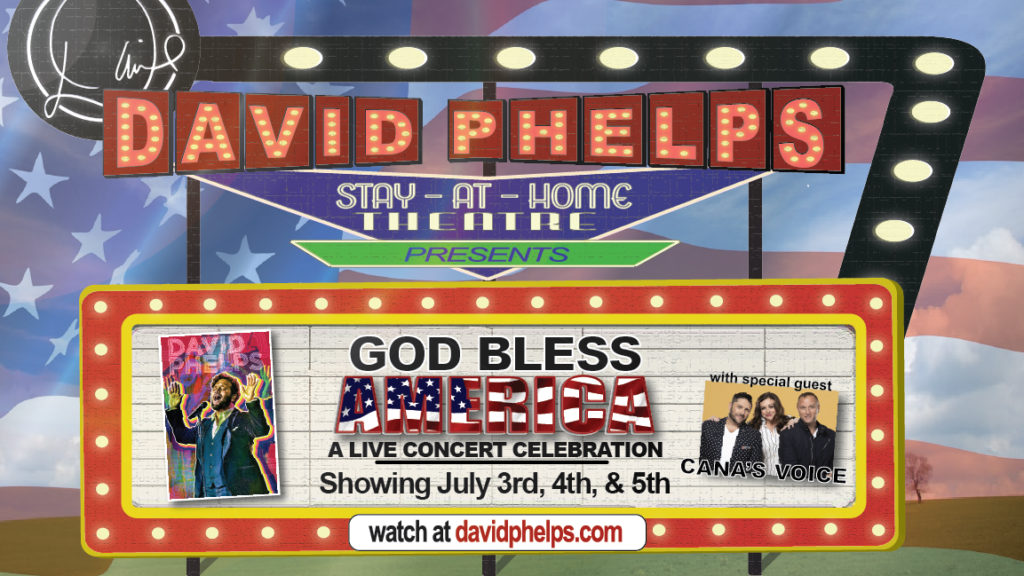 Back by popular demand!
Thank you so much for all the many wonderful emails and social media comments asking us to please do another streaming concert. Please join us for our God Bless America Live Concert Celebration with special guest Cana's Voice!
The concert will be available for streaming July 3rd 12:00 pm (noon) CDT through July 5th 11:59 pm CDT.
You might be aware that cancelled tours and engagements not only affect us but also all the invaluable people (and their families) that work with us. We hope this will be a way to continue to bring you music and help our amazing musicians, support staff, and beyond.
Click the link to purchase a ticket: