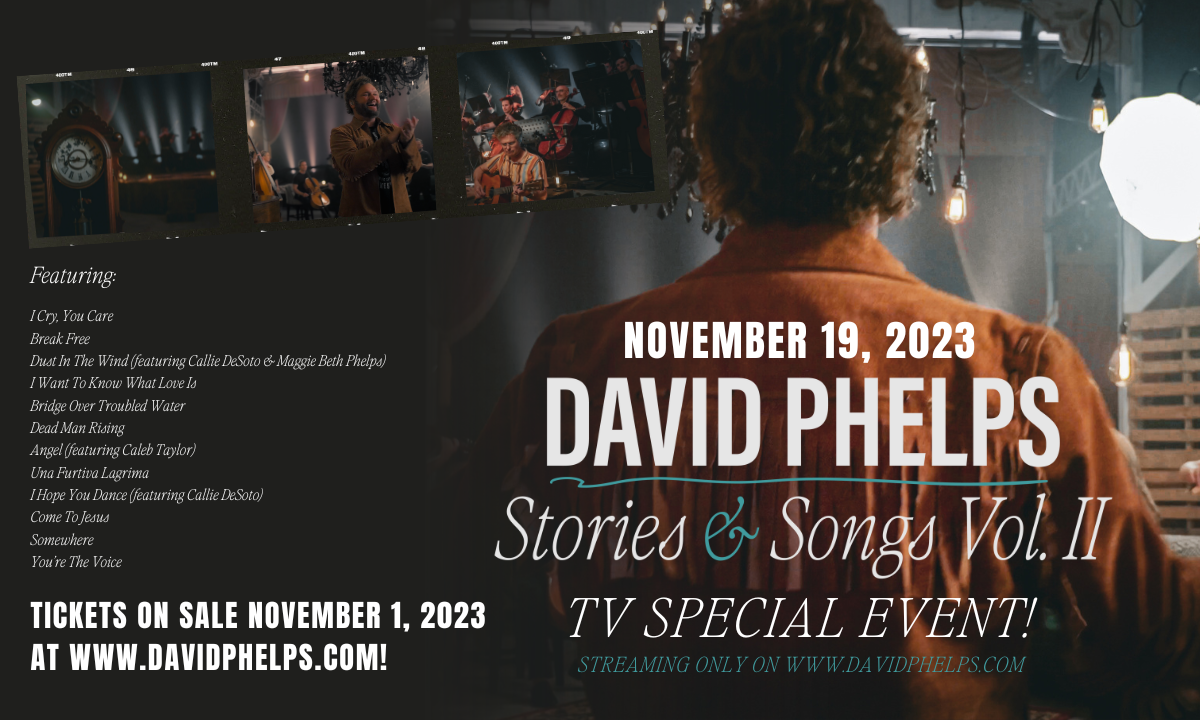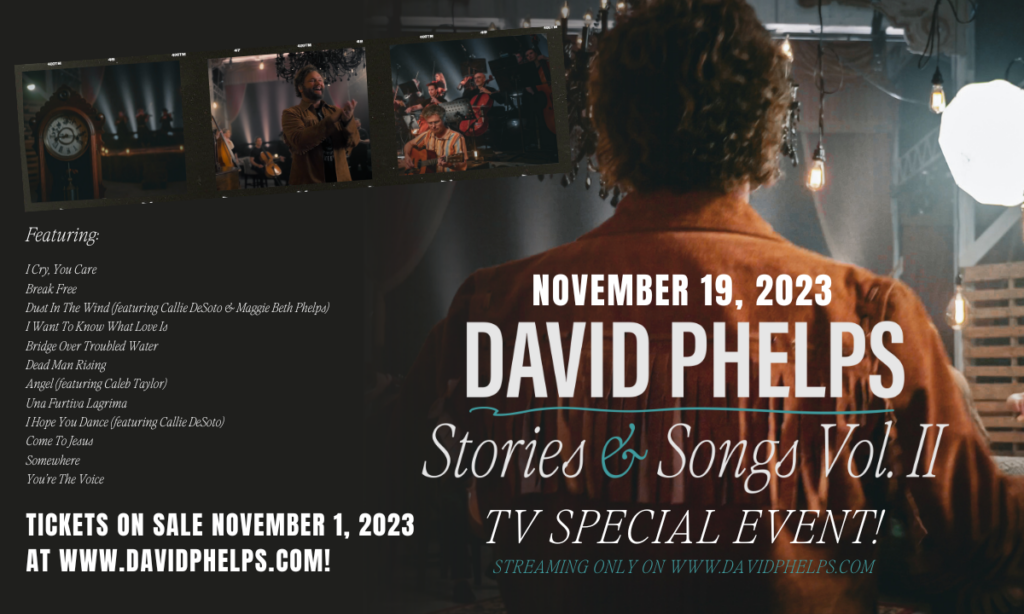 Join us November 19th, 2023 for our Stories & Songs Volume II TV Special streamed directly from www.davidphelps.com!
The special will be available to view for 24 hours and will air again on November 23rd, 2023.  Watch it twice for the price of 1 ticket.
Reserve your spot now and watch this brand new live video complete with full band, singers and orchestra in the comfort of your own home. You don't want to miss this rare opportunity to be the first to view this amazing collection of timeless songs, many recorded here for the first time.
Featuring:
I Cry, You Care
Break Free
I Want To Know What Love Is
Bridge Over Troubled Water
Dead Man Rising
Angel (featuring Caleb Taylor)
Dust In The Wind (featuring Callie DeSoto & Maggie Beth Phelps)
Una Furtiva Lagrima
I Hope You Dance (featuring Callie DeSoto)
Come To Jesus
Somewhere
You're The Voice
And get this – each ticket purchase includes your free copy of the new Stories & Songs Volume II DVD when it is released in 2024 (street date TBA). The DVD includes 3 additional songs not included in the TV Special! Additionally, join us for our VIPP After Glow Zoom Party where you can join David & Lori Phelps and other Phelps Friends to celebrate the release!
Tickets go on sale this Wednesday, November 1, 2023, right here at www.davidphelps.com. You don't wanna miss this exciting event!